Interesting student research related to Public Health or Health Administration and Policy:
"Should I Take My Meds or Not?: Pregnant Women's Decision Making About the Use of Antidepressant Drugs"
Sana Waheed
Mentor: Assistant Professor Andrea L. Kalfoglou
Eight to 20 percent of pregnant women experience depression, and the majority is sub-optimally treated or untreated. Women who discontinue antidepressant drugs at conception have a 68 to 75 percent risk of relapse. Anecdotal evidence suggests that women discontinue antidepressant therapy out of fears about risks to the fetus that are, in fact, unfounded. We conducted a pilot interview study with a convenience sample of 20 women who were taking antidepressants prior to planning or initiating a pregnancy to understand why women chose to discontinue treatment. Interviews were audio taped, transcribed and analyzed. Participants were mostly Caucasian, highly-educated women who were currently employed. All of the women who discontinued medication experienced a depressive relapse. Relapses ranged from unpleasant to incapacitating. Most believed that they needed to just deal with their depression in order to protect their baby from exposure to medication. Discontinuers who consulted medical professionals were encouraged to stop medication or felt their health-care providers were unwilling to participate in the decision. Women who continued taking their medication reported they had supportive health-care providers. Beliefs about the risks of antidepressants appear to be grounded in cultural expectations that women who are "good mothers" will keep their bodies "clean" during pregnancy.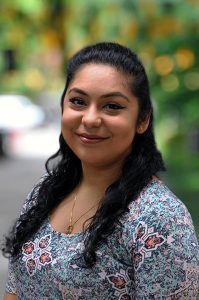 Meet a HAPP student:
Benefits of undergraduate research to HAPP students:
Work with a mentor
Experience hands-on research
Reinforce classroom learning
Prepare for work or graduate school
Travel to national conferences
Receive grant funding
Publish independent research

Orthodox Ashkenazi Young Adults' Knowledge, Experiences, Attitudes and Beliefs about Genetic Carrier Testing
Melissa Chapman Broder.
The American Journal of Bioethics. April-June 2001.
So, what are you doing next summer?
Learn how to find research internships and job opportunities using UMBCworks!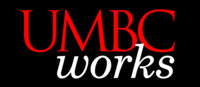 For more information, check out this department's website:
Health Administration & Policy Program
9/8/2021