An example of research created by our MLLI Cohort:
"Conflict of Confucian Ideals and Pragmatic Battle Strategies in Romance of The Three Kingdoms"
Christine Au
Faculty Mentor: William Brown
This research will study the Chinese novel Romance of the Three Kingdoms written by a Confucian scholar, Luo Guanzhong in the Ming Dynasty (1368-1644). Among the classic Chinese novels, Romance of the Three Kingdoms is the most popular and has had a profound impact on Chinese literature, society, and culture from the Ming Dynasty until today. Through this historical narrative, the author successfully incorporates his Neo-Confucian ideals, military tactics, and schemes through the many different characters portrayed in his novel. Many Americans are familiar with the main characters such as Cao Cao, Liu Pei, and Zhu-ge Liang through the 2008 Chinese epic war film, Red Cliff, which depicted major battle tactics during the Three Kingdoms Period (AD 220-280). It is well known that Confucian ideals are the foundation of Chinese tradition and ethical values which focus primarily in the cultivation and conduct of proper social relationships. As a Neo-Confucian scholar, Luo Guanzhong purposely depicted Cao Cao as a villain and Liu Pei as the legitimate heir of Han and proper king of Shu, according to the "Mandate of Heaven." Zhuge Liang, on the other hand, is labeled as a "superior man" and all his cunning tactics and military strategies are justified as skillful, sage wisdom and righteousness regardless of their violation of the perspectives of Confucianism. I will use many examples of how the main characters in the novel executed certain military strategies with a purpose to show that the details of these strategies reflect the conflict between Confucian ideals and pragmatic behavior. Finally, by conducting this research, I hope to produce a more scholarly, more in-depth understanding of Luo Guanzhong's moral ambiguities and conflicting application of Confucianism through his depiction of characters and battle strategies.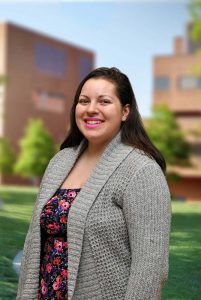 Meet a research Alumna:
Benefits for MLLI students:
Work with a faculty member
Experience hands-on research
Reinforce classroom learning
Prepare for work or graduate school
Travel to national conferences
Receive grant funding
Publish independent research

It's Not like, Only Teenagers: Variation in the use of vernacular Like Across Age Groups in Central Maryland
Caitlin McAnallen. UMBC Review Vol.11.
Afro-Porteño Identity Today
Vivian Ekey. UMBC Review Vol.12.
So, what are you doing next summer?
Learn how to find research internships and job opportunities using Handshake!

For more information, check out this department's website:
Modern Languages, Linguistics and Intercultural Communications
4/18/2023