Your Undergraduate Research Starts Here
Come to
Undergraduate Research and Creative Achievement Day (URCAD)
to see original work by UMBC students in fields from Biology to Dance, Psychology to Visual Arts. This day-long symposium features students sharing the results of their mentored research, scholarship, and creative work. Presentations take the form of original dances, video, artistic installations, sculpture, oral presentations, and posters. Attend and be inspired by what these young professionals are already producing and contributing to their fields.
URCAD 2021: In The News
UMBC's 25th Undergraduate Research and Creative Achievement Day (URCAD) reached more viewers than ever before, with visitors connecting online from as far away as Spain, Indonesia, Nigeria, Brazil, Bhutan, Germany, and the U.K.. Audiences logged more than 11,000 visits (compared with 8,000 in 2020) and posted more than 3,500 comments over the course of the week-long event. Read about it here.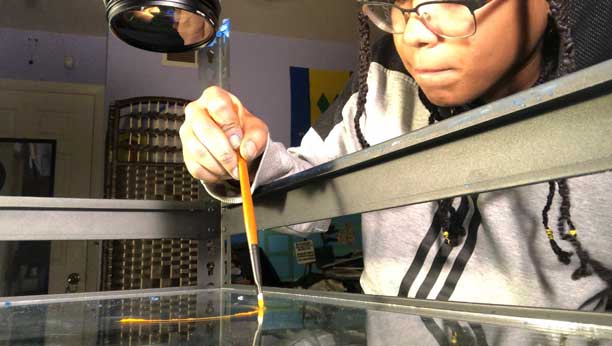 Would you liked to be featured as the Researcher of the Week? If you have participated in a Mentor-led research and want to be featured, please Dr. April Householder at aprilh@umbc.edu.
---
Please note: UMBC is committed to creating an accessible and inclusive environment for all students, staff, and visitors. If you have difficulties accessing any of the materials on our site, please contact us so that we can provide an alternative format and remedy any accessibility challenges.