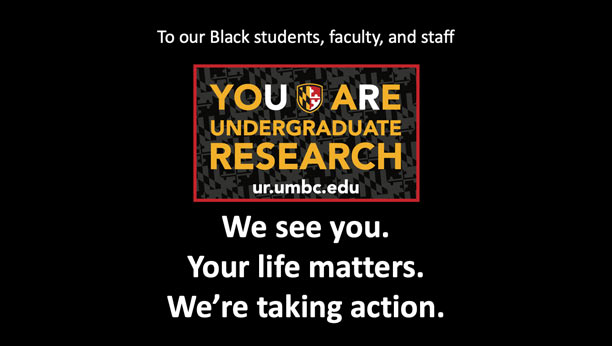 ---
Why is research important?
---
Would you liked to be featured as the Researcher of the Week? If you have participated in a Mentor-led research and want to be featured, please Dr. April Householder at aprilh@umbc.edu.
---
Please note: UMBC is committed to creating an accessible and inclusive environment for all students, staff, and visitors. If you have difficulties accessing any of the materials on our site, please contact us so that we can provide an alternative format and remedy any accessibility challenges.