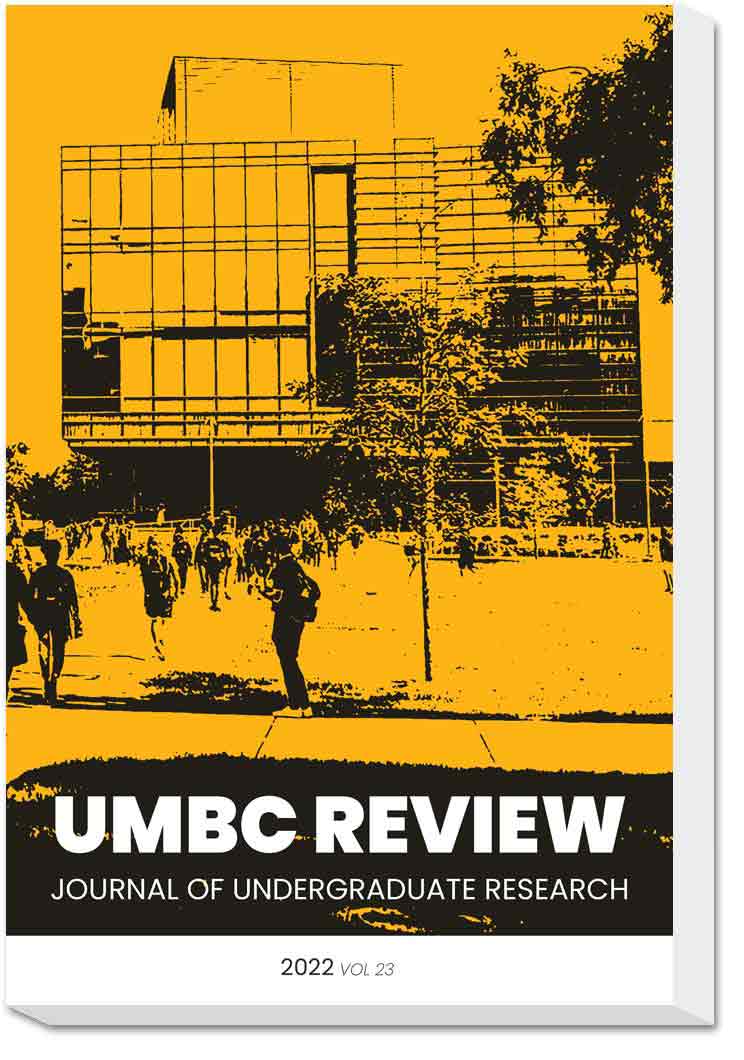 The UMBC Review is a peer-reviewed publication, completely directed by UMBC undergraduate students. All of the articles published in the UMBC Review go through a rigorous peer review process. The Review is indebted to the anonymous off-campus faculty reviewers who volunteer their time to assure the high quality of our publication. We are proud to produce the publication in print format.
Get published!
The UMBC Review is currently soliciting submissions for its 24th edition to be published in April 2023! We invite researchers of all disciplines to submit their work to our journal. The Review offers a rewarding opportunity to get your undergraduate research published in a peer-reviewed academic journal.
Deadlines for submissions:
The Priority deadline: August 20, 2022
The General deadline: September 16, 2022

Deadline for submissions are closed.
Students who submit by the priority deadline receive initial comments on their papers before the final deadline. Students who have graduated, but conducted research as undergraduates within the last year, are eligible to submit their work.
Publish your research from a summer REU, capstone, honors thesis, or other independent work. All majors welcome! Boost your resume or grad school application by becoming a PUBLISHED AUTHOR!
Free copies of the current issue are available for pick up at the Office of Undergraduate Research (AOK Library, 216 D).
---
The UMBC Review Process:

It's easy as 1, 2, & 3 (& 4)!
UMBC Review Staff

Editors

Clair Volkening
CAHSS Editor

Madelyn Pollack
Associate CAHSS Editor

Irina Sbornova
STEM Editor

Oliver Santos
Associate STEM Editor

UMBC Review

Faculty Advisers

2022 Vol. 23

Dr. Molly Jones-Lewis
Ancient Studies

Laura Schraven
Visual Arts

---
Sponsored by the Division of Undergraduate Academic Affairs (UAA)
Contact the editors at umbcreview@umbc.edu
09/02/2022