Media and Communications Studies
"Transcultural Studies in Televisual Language"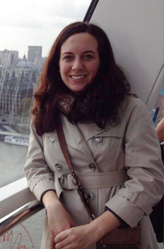 This research sought to better understand and define what constitutes the "language" of television and involved a cross-cultural comparative quantitative and qualitative analysis of episodes from a Greek adaptation of the British medical series, Doc Martin. This research is particularly relevant due to the increasing volume of deterritorialized and localized narratives circulating within the global television format trade. Utilizing software tools like Adobe Premiere Pro, Atlas.ti, and Final Cut, I conducted a cross-cultural analysis of components like narrative structure, sound, music, camera, lighting, and dialogue and demonstrated how these contribute to adapting for cultural proximity in the new setting. This comparative methodology led to an analysis of cultural components such as gender, masculinity, and community. Each adaptation adjusts for cultural proximity by adjusting to cultural norms of gender, setting and community, with further adjustments in camera work and lighting. Comparatively, the Greek adaptation utilizes comical, campy humor to resolve conflict, while the Greek perception of community is evident in a more congenial depiction of the townspeople, and a less formal representation of business and professionalism.
How did you find the research opportunity?
Dr. Larkey (Modern Languages, Linguistics, and Intercultural Communication) was my professor for MLL 480, Transcultural Global Television. I had emailed him prior to the class commencing in the spring expressing my interest in global television and my familiarity with foreign television shows in Greece, France, and the United Kingdom. He pitched his ongoing research project to me, and I was immediately interested in coming on as an assistant.
Do you get course credit for this work, and how much time do you put into it?
I've received three credit hours for my work so far, and this fall I'm pursuing another three. I go through my work in chunks, I'll dedicate an evening to watch an episode of the television show I'm researching (Doc Martin), and then another evening to watch the Greek language version of the same episode. The work in Adobe Premier and Atlas.ti takes a bit more time. Atlas.ti is a newer software, so there's constant troubleshooting, and sometimes exporting the data from Premiere into Excel can get lengthy.
What academic background did you have before you started?
I had been pursuing a degree in Media and Communications studies for a year when I began my research project, and had completed all the core MCS courses (MCS 101, 222, and 333) as well as a few electives, including Gender and Race in the Media.
What was the hardest part about your research?
Learning the software! Atlas.ti is a fairly new software, and it's can be a touch-and-go process at times. It's not an established software with easy FAQs/Troubleshooting, sometimes Dr. Larkey has to email the creators to sort out a bug or problem! It's definitely a terrific opportunity to be using this sort of software for our research, however. We're also hoping to present at a few conferences next spring, so it's an ongoing effort to finish work by those deadlines.
What was the most unexpected thing?
I was excited to be given the opportunity to expand my Greek language skills. I'm partially fluent, and can understand more than I can speak, but it was neat to learn that I know more than I give myself credit for, and that this research project was just as much a linguistic and intercultural exercise as much as a technological one!
How does this research experience relate to your work in other classes?
In the spring 2015 semester, I took a class in transcultural global television. Now, I'm enrolled in MCS 334, or Media and Globalization. The research has been incredibly relevant to both of these classes, and in my major as well. Learning Adobe Premiere Pro was also incredibly helpful in my media authoring class. I learned a ton about the Adobe Creative Suite and ways I can incorporate data entry and data import/export using the software.
What is your advice to other students about getting involved in research?
Make sure you're ready for the time commitment! I was involved in an internship at the same time, and it was a balancing act to make sure I could allocate time each week to work on the data entry and in Adobe Premiere/Atlas.ti.
What are your career goals?
I'm interested in public relations. I currently work in event planning, but I hope to one day branch out into publicity, or maybe one day work in marketing for the entertainment industry.
2/25/2016