Major: Computer Engineering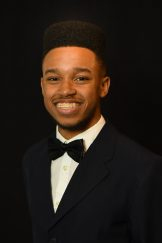 Abstract: Fabrication of a Wearable Temperature Sensing System for CIPA Patients
Describe your project:
The purpose of this project was to develop a temperature sensing system that could be integrated into a glove to enable people who could not interpret the environmental hazards associated with temperature. Patients with Congenital Insensitivity to Pain with Anhidrosis (CIPA) are a population who cannot interpret temperature therefore the creation of this system would serve as a tool to assist with increasing their level of independence in activities of daily living such as cooking for themselves.
Who is your mentor for your project?
My mentor is Dr. Gymama Slaughter from the Computer Science and Electrical Engineering Department.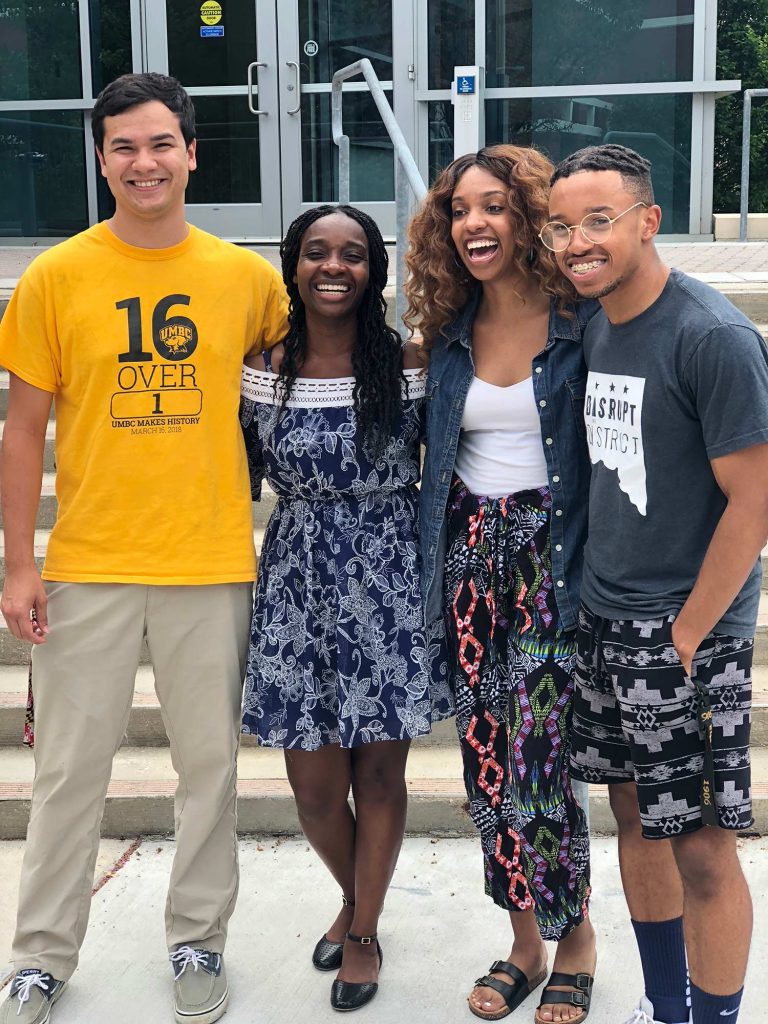 How did you find your mentor?
I found Dr. Slaughter by word of mouth from other Meyerhoff Scholars who were current students in her lab. To secure my position in working in her lab in Summer 2018, I visited Dr. Slaughter after one of her classes even though I was not taking the course to express my interest.
Why did you choose them?
I chose Dr. Slaughter with hopes that she would give me an opportunity to continue my aspirations of conducting summer research and diversifying my experience as an undergraduate researcher aiming towards graduate study. I was not aware of her excellent skill set with developing proficient researchers prior to reaching out to her. Moreover, she demonstrated as a mentor for her students how we should work together, study the problems we are researching, and uphold a standard of excellent when presenting our work.
How did you become interested in this project?
I became interested in this project by informing Dr. Slaughter what my interests were in regard to conducting research as a junior. I had summer research experiences as a freshman and sophomore in the fields of Human Computer Interaction at Iowa State University and Data Science at North Carolina State University respectively.
What has been the hardest part about your research/what was the most unexpected thing about being a researcher?
The most challenging aspect of my research was developing a wireless implementation of the temperature sensing system with an Arduino. It was very unexpected to receive so much support from Dr. Slaughter such that she was willing to enter our research for consideration at an international conference.
What has been the most rewarding part?
The most rewarding aspect of working as an undergraduate researcher in Dr. Slaughter lab is having the professional relationship with her as a mentor. I have expressed to her how determined I am to reach graduate studies and she has provided nothing but guidance to help me along my path.
How will you disseminate your research?
I will disseminate our research as an URCAD presentation during the Spring 2019 semester. On behalf of the UMBC McNair Scholars Program Summer Research Institute (SRI), I have presented this research at the 2018 SAEOPP McNair/SSS Scholars Research Conference in Atlanta, Georgia.
What is your advice to other students about getting involved in research?
I encourage any student to get involved with research because you never know what passions you can discover or who you can help by doing this kind of work. For some people it may challenging at first but conducting research can have so much of an impact on your community based on how you make it.
What are your career goals?
My career goals are to pursue a Ph.D. in Biomedical Engineering in the field of Rehabilitation Sciences and Technology with a focus on Micro-fabrication of Assistive Technology devices. My goal is to develop initiatives that improve the quality of life for people who are veterans, disabled, or have diseases that impede their ability to enjoy their lives.
2/6/19