Majors: Global Studies and Political Science
Minor: Arabic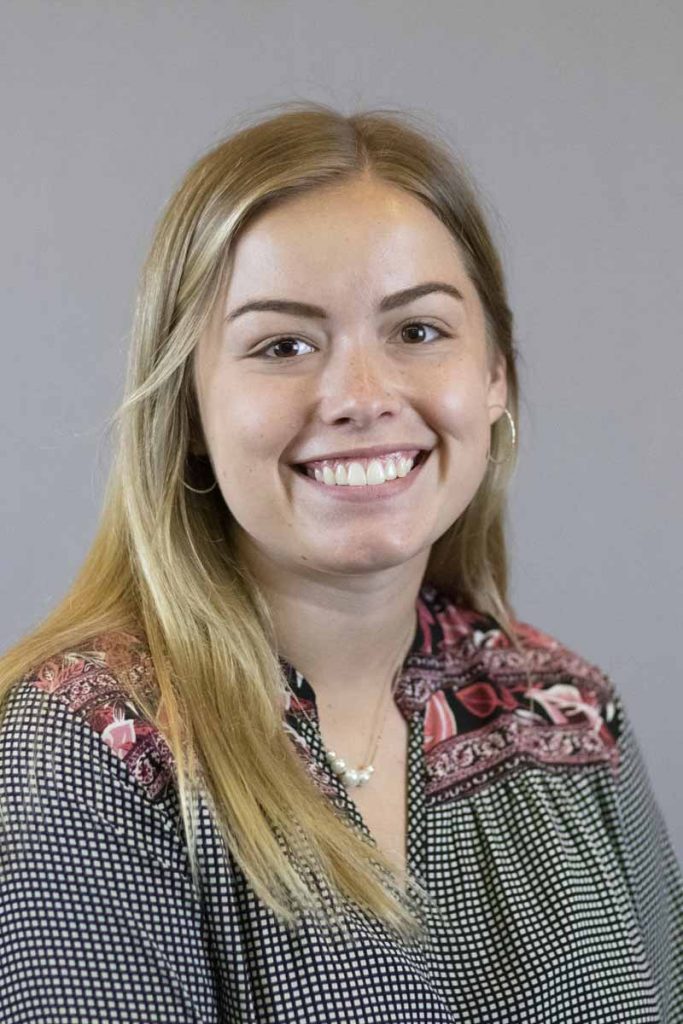 Title: Building a Nation: How National Service Requirements Affect Patriotic Sentiment
Describe your project: This project will investigate whether countries with mandatory military or civil service requirements for young adults also have higher levels of patriotism throughout the country. The results will help understand whether these policies are effective in increasing patriotism throughout a country.
Who is your mentor for your project?
My mentor for this project is Dr. Carolyn Forestiere, Chair of the Political Science Department. I chose to research this topic under the supervision of Dr. Forestiere because she has extensive knowledge of Western Europe, which is the region I will be studying, and because I enjoyed working with her as a research assistant as she rewrote her book on research methods in political science over the spring semester. Dr. Forestiere is so encouraging and enthusiastic about research!
How did you become interested in this project?
I first thought of this research project during the fall of 2019 while taking POLI 301: Research Methods in Political Science with Dr. Forestiere. The topic was outside the scope of the class because our research projects had to focus on the United States, so I saved the idea until there was an opportunity to pursue it further. I chose to focus on Western European countries (in addition to a select number of Central and Eastern European countries) after talking with Dr. Forestiere because there are a number of countries in the region that have some type of mandatory service policies or have recently done away with them.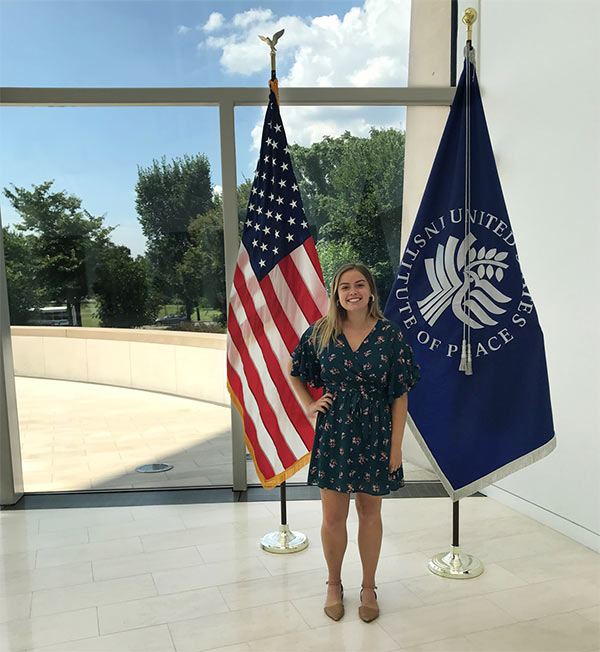 What has been the hardest part about your research/what was the most unexpected thing about being a researcher?
I expect to encounter many confounding variables that may be hard to identify. Many factors can influence citizens' levels of patriotism that have nothing to do with mandatory service such as a widespread shared identity or a well-liked leader of the country. It will be difficult to determine whether high levels of patriotism are caused in part because most of the population has engaged in mandatory service, but I plan to do this by comparing many different countries with varying degrees of national service requirements and analyzing the differences in overall levels of patriotism in those countries.
What has been the most rewarding part?
The most rewarding part will be contributing to the larger conversation around national service requirements in the public policy sphere. There has not been a lot of research on this topic because researchers have traditionally focused on how one country's patriotism changes when the country implements or removes a mandatory service requirement, which does not happen very frequently. I am excited to see if my approach will yield new results and help policymakers foster patriotism and high spirits in their countries, or whether such requirements should be phased out of the conversation.
How will you disseminate your research?
I plan to present my research at URCAD and submit my final paper to undergraduate research journals like the Journal of Political Science and the Journal of Public and International Affairs. This project will serve as my honors thesis for the political science department.
What is your advice to other students about getting involved in research?
Sign up for a research methods class in your major or a related one! Even if it is not required to graduate, it can strengthen important analysis and writing skills that will be helpful for your future. It will also walk you through the research process step-by-step so you can understand the basics before starting your own research.
What are your career goals?
I want to be a researcher at an international affairs or public policy think tank and conduct research on transitional justice. I am currently interning at the Brookings Institution researching the intersection of climate change and girls' education and I really enjoy the process of investigating an issue, writing up the findings, and sharing it with an audience. I plan to get my Ph.D. in human rights one day and work at an organization like Brookings, the Center for Strategic and International Studies, or even the United States Institute of Peace.
8/3/2020