Major: History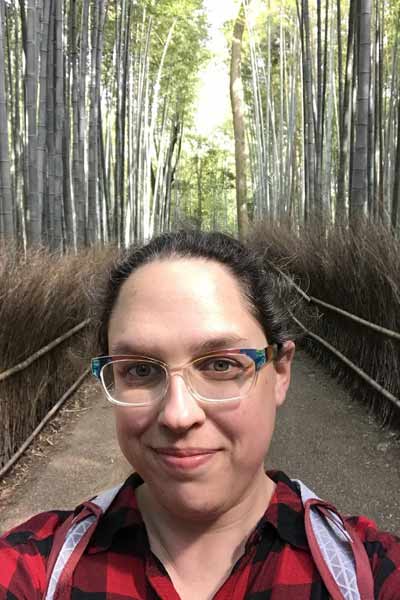 Title: Uncertainties Spiritual And Temporal: The Plight Of England's Catholic Nuns at the Dissolution of the Monasteries
What research experiences have you had?
I'm fortunate to have worked on more than one major research project during my time at UMBC. This most recent project examines English nuns during the decades surrounding the dissolution of the monasteries during the English Reformation (1530s), and the ways they responded to the end of their way of life.
Who is your mentor for your project?
Dr. Amy Froide, History. She is my departmental thesis advisor and has been an excellent source of support, encouragement, and advice.
Do you get course credit for this work? How much time do you put into it?
This project is my honors thesis for my History degree. It is supported by a UMBC Undergraduate Research Award and will be presented at URCAD 2021. I spend about an hour on it each day, though sometimes I spend several hours on it in one day.
What was the hardest part about your research?
Working during COVID was very difficult. Many of the resources I would otherwise use were closed due to the pandemic, including spaces to write without interruption. The inability to access archives and other materials in person made this work challenging! I would have loved the opportunity to visit museums and research libraries to examine primary sources directly, but COVID made that impossible.
What was the most unexpected thing?
I knew that some communities of women fled into exile on the European continent, but I was surprised and delighted to find that women from one of these communities in exile, the Carmelites in Hoogstraten (in modern-day Belgium), established the first Carmelite community in America when they arrived at Port Tobacco, Maryland, near the end of the eighteenth century. Their community is still active today and their house is just north of Towson!
What is your advice to other students about getting involved in research?
UMBC has a wonderfully supportive community of faculty to help you with your research. Don't be shy about contacting a professor who shares your interests – they are usually happy and delighted to help you get started and to offer tips and feedback along the way as your project snowballs and picks up momentum.
What are your career goals?
I plan to obtain a master's degree and, eventually, a Ph.D. so that I can pursue a career in academia.
What else are you involved in on campus?
I am a member of the campus chapters of Phi Kappa Phi, Phi Alpha Theta, and Omicron Delta Kappa. I'm also a student leader of the History Student Council.
3/29/2021