Major: Ancient Studies "Depictions of Female Killers in Classical Athenian Literature and Visual Art"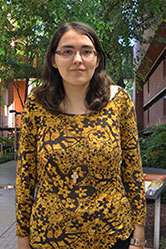 This research studies the depictions of female killers, in particular Clytemnestra and Hecuba, in Athenian literature and visual art during the classical period (490-322 BCE). Clytemnestra murdered her husband Agamemnon as he returned from Troy, and Hecuba killed the sons of her enemy Polymestor and blinded him. A majority of scholars have seen these two figures in Aeschylus' Oresteia and Euripides' Hecuba as examples of Athenian misogyny: transgressive women who are punished for their acts (Clytemnestra is killed; Hecuba turns into a dog and drowns). However, this conclusion overlooks elements in each respective play—Clytemnestra's strong rationale for vengeance against the crimes of Agamemnon and Hecuba's punishment of Polymestor's sheer villainy. The conclusion that they are only transgressive women who are punished overlooks elements of the visual record, such as Clytemnestra's typically violent portrayal (very abnormal for women on Athenian pottery) and Hecuba's usual role as a victim. These elements suggest that there is more to the depiction of these women as killers than the need for reasserted male domination of women—affecting the accepted view of Athenian "misogyny." Are these women actually justified in their acts, by policing boundaries that cannot be transgressed? I plan to use literary and visual evidence, including the plays themselves and vase paintings from 490-322 BCE, to interpret the portrayals of these women. By combining these two approaches, I hope to gain new insight into the depiction of violent women in Athenian tragedy and pottery.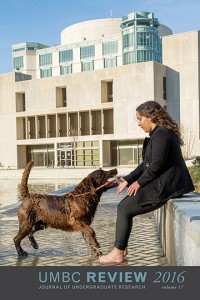 How did you find your mentor for your research?
I was poking around on the website for my major, and saw the opportunity for an honors Ancient Studies degree. It involved writing a thesis, and my advisor recommended my mentor.
How did you know this was the project you wanted to do?
Before I researched a thesis, I had to read a whole selection of works. That selection included various ancient Greek tragedies, and the subject just seemed interesting.
Is this your first independent research project?
I did URCAD this year, so no.
Do you get course credit for this work?
Yes, the reading selection I did first counted as a course. The thesis writing also counts as a course.
How much time do you put into it?
It is a big investment. Most of my weekends go into my research (and so does any spare time I have during the week-days).
How did you hear about the Undergraduate Research Award (URA) program?
My mentor suggested it.
What academic background did you have before you applied for the URA?
I had (and maintain) a 4.0 GPA in my major, and have taken more classes that pertain to my research.
Was the application difficult to do?
Yes, it was difficult. It's important for the application to look just right, and it took a very long time and a lot of effort.
How much did your mentor help you with the application?
My mentor was crucial in helping me with the application. He would proofread my work and make suggestions to make it better.
What has been the hardest part about your research?
The hardest part is finding time to work on it and managing to compose my thoughts.
What was the most unexpected thing?
Managing to find connections between Hecuba and Clytemnestra was surprising, so I guess the most unexpected thing was actually some of the results.
How does your research relate to your work in other classes?
My research is on Athenian Greek tragedy in the 5th century BC, and—as an Ancient Studies major—this period of time is part of what I learn about.
What else are you involved in on campus?
I am the student assistant in the Ancient studies office and am the Ancient Greek tutor for the LRC. I am also a member of Catholic Retrievers' Music Ministry and help out occasionally with the Ancient Studies Student Council.
What is your advice to other students about getting involved in research?
Start early, and make sure you're interested in what you're researching.
What are your career goals?
I hope to be a teacher someday and lay missionary.
9/26/2018