Summer Undergraduate Research Fellowships
National Institute of Standards and Technology
SURF – Summer Undergraduate Research Fellowship
A program offered through NIST in both Gaithersburg, MD and Boulder, CO.

Great paid opportunity for students in physics, material science, chemistry, applied mathematics, computer science, or engineering. There may be research opportunities for students with other majors. The program runs from May 22, 2017 – August 4, 2017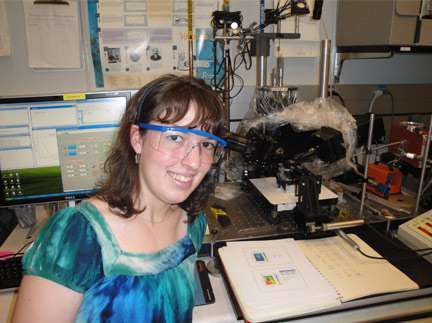 UMBC undergraduate students who are interested in applying for the NIST Summer Undergraduate Research Fellowship (SURF) program should review the Application Checklist. If you plan to apply notify us NOW with an e-mail to dfick1@umbc.edu. All NIST SURF applications must go through the UMBC Office of Undergraduate Education. Get on the "interested" list today so you receive all needed information, deadlines, and assistance.

Read about UMBC students at NIST:
---

Fall SURF WORKSHOPS

Gaithersburg, MD
NIST SURF Application
Application Open!

More SURF Research placements can be found by performing a web search.