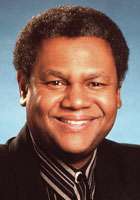 Anthony Johnson
Director of CASPR,
Professor of Physics,
Professor of Computer Science and Electrical Engineering
Anthony Johnson Presentation

Anthony M. Johnson graduated with a B.S. in Physics from the Polytechnic Institute of New York in 1975 and earned a Ph.D. in Physics in 1981 from the City College of the City University of New York. His Ph.D. thesis research was conducted at AT&T Bell Laboratories in Murray Hill, NJ, with support from the Bell Labs Cooperative Research Fellowship Program for Minorities.
Dr. Johnson was a Distinguished Member of the Technical Staff in the Photonic Circuits Research Department at Bell Labs in Holmdel, New Jersey for 14 years prior to joining the New Jersey Institute of Technology in 1995, where he was Chairperson and Distinguished Professor of Physics until 2003. He is currently the Director of the Center for Advanced Studies in Photonics Research (CASPR) at UMBC. He is Deputy Director and Materials Research Thrust Leader for the NSF Engineering Research Center Mid-Infrared Technologies for Health and the Environment (MIRTHE) established in 2006. His general area of research is in ultrafast optical and optoelectronic phenomena. He has nearly 70 refereed publications, two book chapters, and four US patents. His current research interests include the ultrafast photophysics and nonlinear optical properties of bulk, nanostructured, and quantum well semiconductor structures, ultrashort pulse propagation in fibers and high-speed lightwave systems.
In 2002, Dr. Johnson became the first African-American to serve as President of the 15,000 member Optical Society of America. Among his many awards and honors, Dr. Johnson has received the 1988 AT&T Bell Labs Distinguished Staff Award; the 1994 Black Engineer of the Year Special Recognition Award, the 1996 Edward A. Bouchet Award of the American Physical Society and a 2005 Science Spectrum Magazine Trailblazer Top Minority in Science Award.
---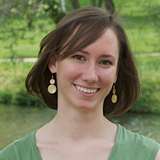 Cally Brandt
'09, Ancient Studies, Visual Arts – Art History
Latin class at North Hagerstown High School introduced Cally Brandt to the beauty of ancient history, languages, and culture. She came to UMBC because of its strong Ancient Studies faculty, the Honors College, and the opportunities offered by the Humanities Scholars Program. In her sophomore year, Ms. Brandt won an Undergraduate Research Award to conduct research in Rome. While in Rome, she studied three sculptures by the Baroque artist Gian Lorenzo Bernini: Apollo and Daphne, The Rape of Persephone, and Aeneas' Flight from Troy. Ms. Brandt compared representations of change in these sculptures with those found in the Metamorphoses, an ancient poem by Roman author Ovid. Her senior honors thesis in Ancient Studies, "Two Media, Same Metamorphoses?: The Works of Ovid and Bernini," is published in the UMBC Review.
During her time at UMBC, Ms. Brandt has traveled to London with the Ancient Studies Department and to Pylos, Greece for an archaeological dig. She has worked in the gallery at the Albin O. Kuhn Library & Gallery for three years and has learned the curatorial process by assisting in numerous exhibitions of photography. These skills helped her this past January when she interned with the curator of Renaissance and Baroque Art at the Walters Art Museum in Baltimore. Ms. Brandt has presented at URCAD three times, once for her thesis and twice on museum internship courses taken with Dr. Richard Mason in the Ancient Studies Department. After graduation she plans to attend graduate school for an M.A. in art history and eventually for her Ph.D.