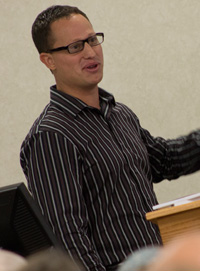 Corey Fleischer '05, '08 M.S.
Mechanical Engineering
General Session
12:00 – 1:00 p.m.
UC 312
Corey Fleischer received his bachelor's of science degree in mechanical engineering from the UMBC in 2005. While an undergraduate, he received an Undergraduate Research Award (URA) to conduct research with Dr. Marc Zupan in the Department of Mechanical Engineering. His URA project, "Microarchitectured Egg-Box Cores for Sandwich Panels," was funded for 2004-2005 and presented at URCAD in 2005. While carrying out research with Dr. Zupan he co-authored three technical papers on advanced material design.
Mr. Fleischer began working as an intern at Lockheed Martin, a defense and space company, while pursuing his master's in mechanical engineering at UMBC. He joined the company full time after graduation and rose through the ranks to become a Senior Mechanical Engineer, a title he holds today. Mr. Fleischer has obtained five U.S. patents in his time at Lockheed Martin.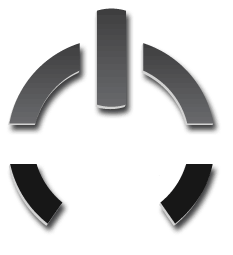 In 2013 Mr. Fleischer was chosen to be part of Discovery Channel's "The Big Brain Theory: Pure Genius." He participated in several challenges that put his engineering skills to the test. The final challenge of the program required Mr. Fleischer to lead a team that had to build a bridge that would span a thirty-four- foot gorge. The bridge had to be mobile; all of the components had to fit in the back of a pick-up truck. After prevailing over nine other talented engineers Mr. Fleischer won the competition.
Now that he is back at work at Lockheed Martin, Mr. Fleischer enjoys using his engineering skills every day. The passion and talent Corey shows for tinkering, invention, and problem solving makes him a valuable Lockheed Martin engineer. He demonstrates the kind of innovative thinking and ability to produce results that defines a successful engineer in business, academics, or practical applications.
Mr. Fleisher is a proud UMBC alumnus and an even prouder father of two children who are developing good engineering sense while still in elementary school.