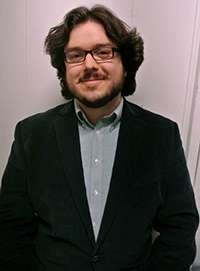 Trevor Blank '05 American Studies
URCAD Address

Trevor J. Blank (American Studies '05) is an assistant professor of communication at the State University of New York at Potsdam, where he teaches courses in folklore, mass media, and digital culture and researches subversive humor in the vernacular response to traumatic and shocking news events. He earned his Master's degree from Indiana University's Folklore Institute in 2007 and his Ph.D. in American Studies at the Pennsylvania State University, Harrisburg in 2011. Dr. Blank is the author of more than thirty-five research articles, chapters, encyclopedia entries, and reviews, in addition to editing or authoring seven books, including The Last Laugh: Folk Humor, Celebrity Culture, and Mass-Mediated Disasters in the Digital Age (University of Wisconsin Press, 2013); Maryland Legends: Folklore from the Old Line State (History Press, 2014); and Folklore and the Internet: Vernacular Expression in a Digital World (Utah State University Press, 2009). Currently, he serves as editor to the peer-reviewed journal Children's Folklore Review.
Dr. Blank came to UMBC in fall 2003 as a transfer student from Montgomery College. Before graduating in spring 2005, he conducted extensive undergraduate research on the folklore, history, and architecture of the Hillcrest Building, an original UMBC building torn down in 2007. The building—the first of its kind—had previously served as Spring Grove Hospital Center's facility for the containment and rehabilitation of criminally insane patients from 1922-1965. His research on the Hillcrest Building and Spring Grove formed the foundation of his Master's project and portions of the co-authored publication Spring Grove State Hospital (Arcadia, 2008).
Follow Dr. Blank on Twitter @trevorjblank.