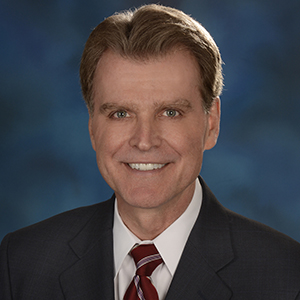 Dr. Mark A. Reynolds, '78, '82 MA psychology
Dean, School of Dentistry
University of Maryland
As a UMBC undergraduate in psychology, Mark Reynolds conducted research with Dr. Aron Siegman, then the chair of the psychology department, on factors influencing communication in the initial interview. As a graduate student in the community-clinical psychology program, he continued to work on studies examining the influence of factors, such as topical intimacy and deception, on the temporal patterning of speech and person perception in the interview.
Dr. Reynolds, DDS, PhD became dean of the University of Maryland, School of Dentistry in 2014, after serving the school in other capacities for 18 years. A distinguished academic dentist, Reynolds has published more than 120 peer-reviewed articles and sits on the editorial boards of several academic journals. He began his continuous record of NIH and extramural funding in 1992 when he earned a competitive five-year NIH Individual Dentist Scientist Award to support his residency in periodontics and his PhD studies in oral and experimental pathology. His research focuses on bone and periodontal regeneration. His research has often been multi-institutional, including collaborators at the NIH and other universities.