"Photographic Documentation to Augment Anthropological and Environmental Research on Rio Doce Mining Disaster"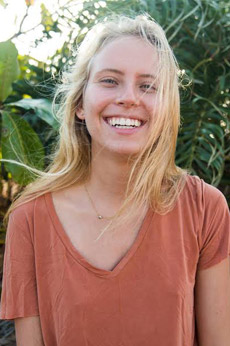 On November 5, 2015, in Mariana, Brazil, a dam at a mine burst, leaking 50 million cubic meters of toxic mineral waste into the Rio Doce (Sweet River). Brazil's interior minister calls the spill the worst environmental disaster Brazil has ever seen and many predict it will take decades for the area to come close to recuperating. I will be photographically documenting the effects on the communities of the Rio Doce Valley when I travel to the Brazilian state of Minas Gerais this summer. I will meet up with Andrés Camacho, a recent UMBC graduate, who is currently biking the length of the Rio Doce and interviewing the people who live there in order to gauge residents' reactions and tell their stories. Together we will produce a photographic essay on the current state of the area complete with first-hand interviews of those affected in hope of creating awareness of the Rio Doce Valley disaster and its aftermath. Additionally, I am collaborating with a Georgetown professor who is gathering an international group of scholars to study the historical background of the area and the disaster's current environmental and social repercussions on the Rio Doce valley. I will be contributing to his project by providing photographs to be used in his upcoming website and Andrés will be providing interviews and written accounts for the site as well. As I have been studying in Brazil for the past seven months, I am excited to put my knowledge of the culture and language to work on this project and am interested in hearing about this disaster from those most directly affected. Furthermore, as a photographer, I am eager to participate in a collaboration of this nature to grasp the feasibility of similar collaborations in the future.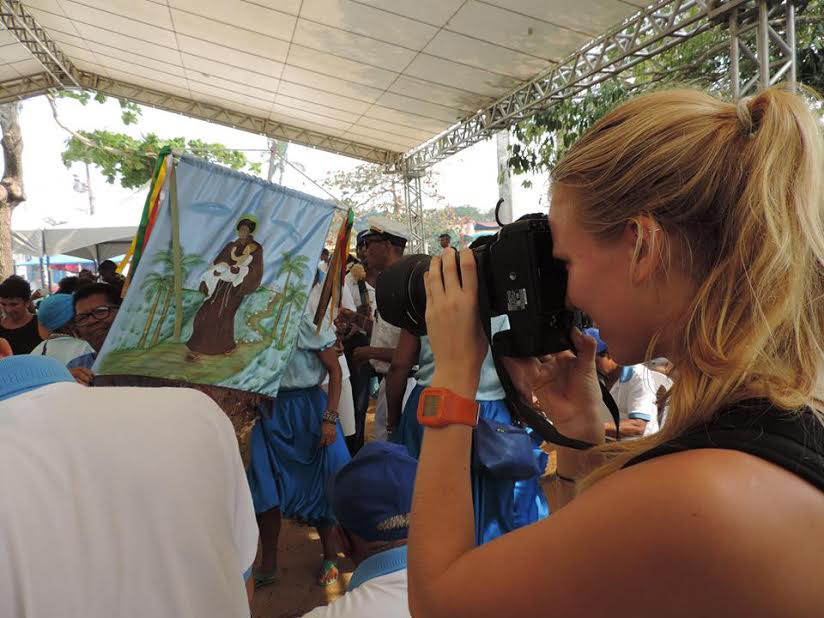 Who is your mentor for your research/artistic project? How did you arrange to work with this person?
Lee Boot, Visual Arts, Director of IRC.
I had actually not met Lee before he became my mentor but I had heard countless wonderful things about him and a co-worker of his thought that his work experience and knowledge could lend itself advantageously to my project. He's given me invaluable advice and incredible guidance thus far.
How did you know this was the project you wanted to do?
I had been living in Brazil for 9 months and I knew that I wanted to stay through the summer (or rather, winter because of the southern hemisphere). I care deeply about the environment and when the mine spill occurred, it was huge news at first but a month afterwards I heard little about it. Furthermore, very few of my friends and family members in the U.S. had heard about this which surprised me because it is the largest mine spill in world history and its occurrence and response to it affects everyone, everywhere. I was interested in finding out more about it and when Andres Camacho, a recent UMBC graduate, decided to do a freelance journalism project about the aftermath, I became interested in collaborating with him on it.
Is this your first independent research/artistic project? What have you learned from the process so far?
This is my first independent research project of this kind and it has certainly been a learning experience. I have been working hard on it but I have to accept at times that I will have some shortcomings with it because I'm learning as I go. That's just part of the process and learning from it will make me a better researcher in the future.
How much time do you put into it?
The first leg of the project that I've just completed lasted a month. It's hard to give an estimate on time spent because I first traveled to the Brazilian state of Minas Gerais, then drove the length of the river for about seven days, stopping intermittently in various towns. Afterwards I returned to one city and spent almost two weeks attending meetings, photographing the area, and talking to community members. Now there will be a long process of editing photographs and transcribing and translating interview material. For lab projects it may be easier to track time spent per day on a project but with an immersive and unstructured project such as this, days can range from twelve to two hours of work.
What academic background did you have before you applied for the Undergraduate Research Award (URA)?
Before I applied for the URA, I had completed numerous Portuguese classes (not to mention living with a Brazilian family for about seven months). I also had taken numerous cultural anthropology classes, many of which were specifically focused on Brazil. My degree plan is an integration of sociology, anthropology, history, language classes, and more, which I felt was helpful in preparing me for the project as I am having to draw on various disciplines to complete it.
What are your career goals?
Ideally, I would like to work alongside anthropologists as they complete research and photograph their work to be included in ethnographies, articles, and other publications as a means of providing a more concrete way for the reader to connect to the material they are reading about. I think that photography coupled with anthropology -or any form of research- can also benefit the public because photographs can often speak to a wider demographic range than can scientific writing.
8/3/2016