Major: Geography and Environmental Systems
"Motivations and Commitments of Participants in UMBC Community Garden"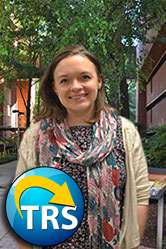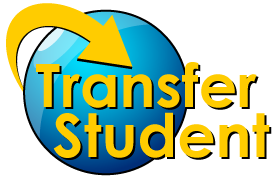 The Garden is an interdisciplinary, collaborative endeavor seeking to build both social cohesion and environmental engagement through an organic community garden on campus. This project is an exploratory study aimed at understanding participation in the student-initiated community garden at UMBC based on self-proclaimed motivations for doing so. Participants' stated reasons for joining The Garden project, their plans to return to The Garden the following season, and their reasons for continued commitment will be surveyed and assessed. My goal is to share all knowledge gained from this process as a resource to assist in improving the recruitment, management, and education methods of community gardens in order to increase their long term success. This project will enhance our understanding of why individuals engage in community gardening and make these findings directly useful to The Garden at UMBC, towards making this a self-perpetuating organization that can cater to the specific needs and interests of a university community.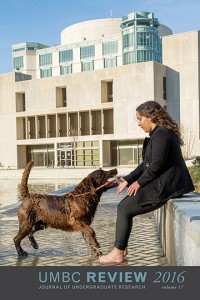 How did you find your mentor for your research project?
I am really lucky to have two mentors for my research. When I transferred to UMBC in Fall 2013, I started asking questions immediately about how to get involved in internships and undergraduate research. I knew I was behind my peers who had already begun to cultivate relationships with faculty members.
I began by attending office hours with my professors, scouring the faculty web pages in my department, and making appointments with professors whose work I was interested in. I familiarized myself with their work by reading their publications, browsing their websites, or checking out what their graduate students were doing. From many discussions and meetings with different faculty members about their research experience, current work, and my interests, Dr. Holland and I agreed we were a good match.
As we (The Garden) worked to gain support for our project, I got to know the INDS department faculty. While I am not an INDS student, the INDS faculty is very supportive, and I found a great mentor in Master Gardener and Garden faculty advisor, Jill Wrigley.
How did you know this was the project you wanted to do?
I knew I wanted to do my research centered around the Garden, but I wasn't sure what direction to take it. I began by reading a lot of scientific literature on community gardens, organic farming, and institutional green spaces. This helped me to focus on the social aspect of what we are doing in the Garden. I continued reading until I found a "gap" in the literature. In my case this was, "Why do people engage in community gardens?" There was a lot of literature about the general benefits of these kinds of spaces, but not specifically about individual users. At the time, the Garden was gaining momentum and support for ProveIT!, and I saw that the students and staff on campus were hungry for this space to become a reality. I wanted to know what their stories were, why the Garden is so deeply desired, and how we can ensure it's long term success by tapping into these core motivations of engagement.
Do you get course credit for this work?
Yes. I will receive independent study, upper level credits in my department. Independent research also fulfills the Alternative Learning Experience requirement of the Honors College.
How did you hear about the Undergraduate Research Award (URA) program?
My first semester here, I attended every single workshop about academic involvement I could. I attended Janet McGlynn's seminars on Undergraduate and Summer Research more than once. We have terrific personal development resources on campus!
What academic background did you have before you applied for the URA?
My academic background is diverse. When I transferred to UMBC, my transcript reflected coursework towards three different majors: Fine Arts, Secondary Education (Chemistry), and Environmental Science. When I began working on my URA application, I did not have any upper level courses in my major. I found working closely with my mentors, reading copious amounts of scientific literature, and asking questions about anything I didn't understand to be my best tools.
Was the application difficult to do?
Yes. It took a lot of time, and many many many edits. I went through no fewer than 4 project ideas and 10 application revisions.
How much did your mentor help you with the application?
An immense amount. It is not a small commitment for faculty members to agree to be your URA mentor! My mentors read and re-read multiple drafts, suggested new literature or search topics, pointed me in the direction of research methods I needed to familiarize myself with. They provided emotional support when I felt that this application was a futile endeavor. I continue to remain in frequent communication with my mentors, as I ask them to review nearly every step of my process or ask their advice with how to proceed.
What has been the hardest part about your research?
Believing I was capable of the work and that my research was valuable.
Technically though, it was crafting a concise, educated, well written proposal. The literature review was excruciating, as I read so many studies it was difficult to keep everything straight. The short length of the application meant we had to be ruthless with edits! What began as a 6 page document finally became the 2 page proposal.
What else are you involved in on campus?
I am a Supplemental Instructor for Biology 141 with Dr. Sokolove and Dr. Feeser, a member of the Honors College, a France & Merrick Scholar, and member of Omicron Delta Kappa (National Leadership Honors Society). I am also a member of the Writers (+) Researchers Team of The Garden.
What is your advice to other students about getting involved in research?
Go to professor office hours! Talk to your favorite faculty members! It really does not matter if they are in your declared department or not, the more collaboration the better! Ask every question you think of, actually listen to the answers, and save everything you write (that is what Google Drive is for!). Go to every workshop that your schedule allows. Seek out and use all the campus resources. Everyone is here to help.
What are your career goals?
I want to go directly to graduate school, but I am not sure what that will look like yet. I am talking with my mentors about whether a Masters or Doctorate program is right for me, and how I should focus my interests. I want to commit my work to the food system and community service.
Did you transfer to UMBC from another institution? Where?
Yes, I came from the Honors Program at Community College of Baltimore County- Essex. They provided excellent support in helping me apply to UMBC and ease the transfer process. I am so excited that they are launching a mentorship program to place community college students with program alumni studying at 4-year institutions.
10/3/2014