Interesting research created by our Information Systems students: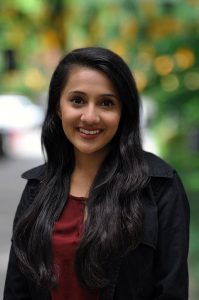 Meet a researcher:
Benefits for Information Systems students:
Work with a faculty member
Experience hands-on research
Reinforce classroom learning
Prepare for work or graduate school
Travel to national conferences
Receive grant funding
Publish independent research

Understanding Documentation Value in Software Maintenance.
Sumita Das. UMBC Review Vol.9.
MinDS: A Two-Phased Approach to Mining for Document Similarity.
Brian Lewis. UMBC Review Vol.11.
So, what are you doing next summer?
Learn how to find research internships and job opportunities using Handshake!

For more information, check out this department's website:
Information Systems
4/18/2023