An example of research created by our Media and Communication Studies Cohort:
"How Does a Religious Upbringing Limit, Prevent, and/or Influence the Manifestation of Celebrity and Pop Cultural Fandom?"
Mercedes Morina
Senior Lecturer Donald Snyder
An anonymous question posted to Yahoo Answers asks, "Can you be a vampire fan and still be a Christian?" This question, which reflects the focus of this research project, exposes a central tension between individuals raised with strong religious convictions and the larger popular culture. The examination of fan discourse, religious doctrine, and published texts—by way of Christian news publications—provides an investigation into the relationship between pop cultural fandom and fans with strong ties to religion. This tension, in part connected to the Christian tenant against the worshiping of false gods, forms the foundation of the administering of attitude assessment surveys, using a Likert scale. The survey asks participants to reflect on the influence their Christian upbringing has on their relationships with the larger secular media culture. In supplement to the survey, the research will include several ethnographic interviews to better uncover how devout Christians practice media fandom.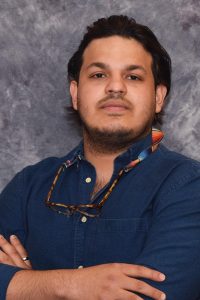 Meet a research alumnae:
Benefits for Media and Communication students:
Work with a faculty member
Experience hands-on research
Reinforce classroom learning
Prepare for work or graduate school
Travel to national conferences or festivals
Receive grant funding
Publish independent research

The Evolution of Gender Representations in Switzerland: A Content Analysis
Kacie Smith. UMBC Review Vol.9.
Movement from Civil Rights to Gay Rights: The Language of a Dream
Allison Bucca. UMBC Review Vol.12.
So, what are you doing next summer?
Learn how to find research internships and job opportunities using Handshake!

For more information, check out this department's website:
Media & Communication Studies
4/18/2023