Meet two of our current Global Studies students:
Isabel Geisler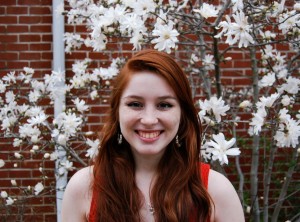 Isabel Geisler is a junior in the Health and the Environment track in the Global Studies program. She is also pursuing certificates is both Spanish and Geographic Information Science. She has done extensive internship work, the latest with the American Association of University Women (AAUW). Isabel is very passionate about gender equality and her work with AAUW has provided insight into how she can pursue this.
One of Isabel's most valuable experiences has been volunteering at Education Based Latino Outreach, a local non-profit that works with Spanish heritage speakers. This placement ultimately became the inspiration for volunteer work that Isabel has been pursuing for the past two years as the founder and director of the UMBC Reach Initiative, a yearlong mentorship and research program for high school women in Baltimore City who are interested in entering STEM fields. Isabel will be studying abroad in spring 2016 in San Jose, Costa Rica, where she plans to independent research that will build on work done in Dr. Felipe Filomeno's "Approaches to Globalization Course" at UMBC. She researched the growing popularity of fair-trade coffee in Baltimore and how this reflects the changing values of a globalized world. She used a local fair-trade coffee company, Thread Coffee, as the basis for her research. Isabel wants to explore how fair trade can empower women who are involved in coffee production or produce plantations.
Ghislain Tapsoba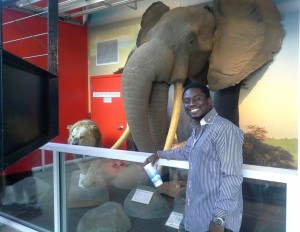 Ghislain Tapsoba,is a Global Studies major and French minor. He spent the fall 2015 semester studying abroad at the University of Picardie, Jules Verne in Amiens, France. Ghislain is working on a research project that he hopes to present at 2017 URCAD. His topic centers on the various layers of authority that are often observed in former colonies. He is primarily focused on how states in the post-colonial world can incorporate traditional, customary, and unofficial institutions, elder councils and tribal royalty, for example, into the ongoing process of nation-building. He sees successful nation-building as a process that must involve the promotion of gender equality, social justice, and most importantly peace building and peacekeeping. Ghislain has some experience with what he is talking about, having founded non-profit organization in 2013 in his native Burkina Faso. This organization, "Bouees de Sauvetage pour Adolescents Abandonnes" or "Life Rings for Abandoned Teenagers," was created to help disadvantaged teenagers attend elementary school, learn French, and pursue further education through apprenticeships.
Meet a research student:
Benefits for Global Studies students:
Work with a faculty member
Experience hands-on research
Reinforce classroom learning
Prepare for work or graduate school
Travel to national conferences
Receive grant funding
Publish independent research

NATO: Identity, Role, and Function in the Post-Cold War Era
Joshua Hunter. UMBC Review Vol.13.
Internships and Research:
Learn how to find research internships and job opportunities using UMBCworks!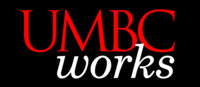 For more information, check out this department's website:
Global Studies